Single In The City: Summer Time Edition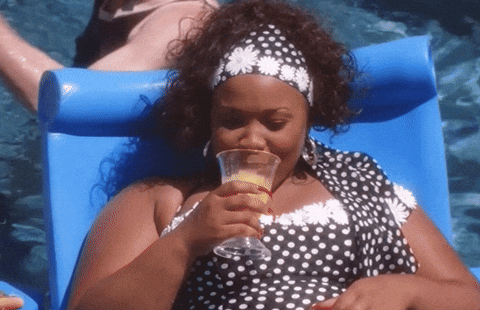 Summer is moving too quickly and there's a million things I want to do. A lot of people expect the summer to be filled with summer romance but personally, I think being single at some point is a necessary component in life. It gives you ample time to work on yourself and explore your options solo. If you're constantly in a relationship, how are you supposed to know how you'd function on your own? This summer, I challenge you to just enjoy life and surround yourself with positive people.
I've rounded up some activities that you'll love when your out with the girls, bored, or just in search of an adventure. The best part is that they will barely cost you a thing! Here are some ideas to help you enjoy the long awaited summer.
1. Go to the beach and go often
Who doesn't love the beach? Okay, maybe those who hate the feeling of sand between their toes.. but oddly I find that satisfying lol. If you're going through a lot in your life right now and just need some "Me time", you'll find the beach a great place to relax.
2. Go wine tasting
For the summer, I will usually order a Bahama Mama or a Tequila Sunrise. Both are super yummy BUT those calories add up girl. Try substituting your favorite cocktail for a soothing glass of wine. Also, wine has several health benefits, it boosts the immune system and reduces the risk of heart disease.
3. Find a good book
Reading is something we all take for granted. Try to take some time out to find a book that might interest you. I find that reading different books really feeds my soul and keeps me humble.
4. Refresh your wardrobe
Sometimes all your wardrobe needs is a breath of fresh air. One area I definitely like to play around with is my style possibly trying out new trends. It's important though before jumping head first to look through your wardrobe and decide what your keeping, tossing and storing.
5. Spa day, anyone?
Search your Pinterest board for DIY face scrub recipes and hand treatments. Cucumbers and a relaxing Spotify playlist are musts.
6. Get matching tattoos, because why the hell not!?
Now I don't mean this literally, but this summer we have to step out of our comfort zone and try new things. Sometimes the best of moments in life are when we take risk and just go for it, isn't that what life's all about?
Thank you for reading!
xoxo Kelsey